The hilariously dumb ways people got injured and what it means about their life
Dumbest injury = personal brand.
From cracking a rib at a concert to breaking a toe doing pull-ups, people are sharing how they achieved their dumbest injuries.
The posts are in response to writer Eleanor Penny, who decreed that someone's "personal brand" is the most stupid way they've accidentally injured themselves.
Your personal brand is the most stupid way in which you've accidentally injured yourself.

— Eleanor Penny (@eleanorkpenny) August 15, 2018
And it seems that people are only too happy to 'fess up about what went down.
Fell down a stairwell while walking backwards showing @amandapalmer on Skype the dinner she wasn't at Thanksgiving in 2010. (Fall broken by landing on a box of red wine bottles, which shattered+splashed on the stairs, leading the family who found me to assume it was my blood.) https://t.co/HIOZywPwdm

— Neil Gaiman (@neilhimself) August 15, 2018
I fell out of a magnolia tree that was about three stories tall. Landing flat on my back from that height might very well have been enough to kill me if it weren't for me hitting every branch on the way down. https://t.co/TOegz6ixWX

— Jin Tea Euro (@MadeOfEyebrows) August 15, 2018
I was 13 or 14, I wanted to make a cartoon-bomb (looking like this: 💣) and had a genius idea: put a firecracker in a tennis ball and paint the whole thing in black. I pressed the ball on a spiky fence to poke a hole into it. The ball fell and I impaled my hand on the fence. https://t.co/3zrF5GXX8d

— -Boulet- (@Bouletcorp) August 15, 2018
Just think of these suddenly awake parents saying "what was that?"
when I was a toddler, I distinctly recall being super jealous that my brother and sister could walk up and down the stairs no problem

so in the middle of the night while everyone was asleep, I snuck out of bed and tried to walk down the stairs. I fell two flights of stairs LOL https://t.co/rxKMg3NqV4

— Fisk (@FiskVelox) August 16, 2018
Essentially, injuries fell into categories. Sleep and food accounted for a lot of mishaps, as did smartphones, dancing and even clothing. While some were achieved as a child others were well into adulthood by the time that facepalm of an injury came about.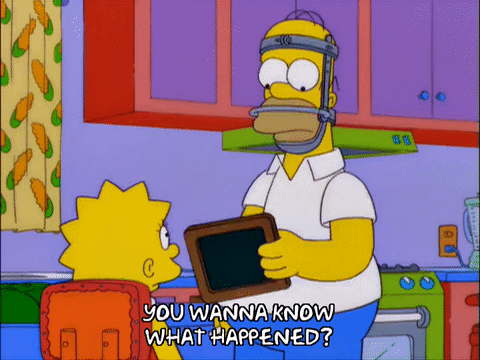 Hit myself in the head with a hammer as I was hanging up my college diploma https://t.co/AqOzxg3hJh

— jk (@jennna_kennedy) August 16, 2018
I was at an Allman Brothers concert with my mom, carrying beer over to her. I slipped while entering our row of seats and cracked my rib on the top of one. https://t.co/lfG4WodCB2

— Girbeagly (@Girbeagly) August 16, 2018
I sprained my ankle in elementary school falling off the roof of a shed where I was showing the boys in my class porn I found in the woods https://t.co/do7QIVzjTK

— Kate 💖 FlameCon T154 (@kateleth) August 15, 2018
Woke up late for work had to lave ASAP but I slept my arm under my head. Arm wasn't asleep, it was dead. Couldn't get out of bed without leverage from dead arm. Finally rolled over with the entire weight of my body. Dead arm wheeled out, swung in & I punched myself in the face. https://t.co/ilp0hwVu5x

— Bruce is ready to go ape (@_mynameisbruce) August 16, 2018
The whole glorious thread was full of wonderful bizarre descriptions.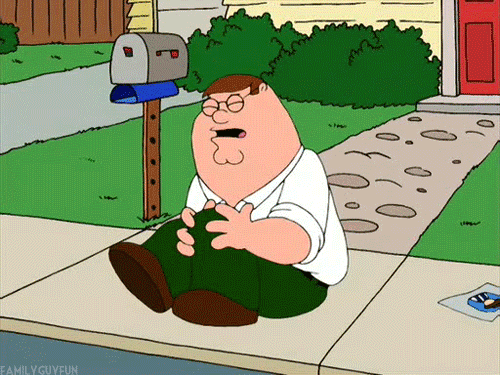 Was eating an apple, a piece got lodged & ended up tearing my oesophagus. Ignored the pain for a week until I couldn't eat/drink without crying. Told my mam so she'd bring me to the doctors who had to put me on antibiotics. All because of a poxy granny smith. https://t.co/7JmER7cCJG

— amy (@anyjoamma) August 15, 2018
3 years ago on Christmas day, I kneeled on the toilet seat to look in the mirror and I fell through it. I now have a big scar on my shin for the most ridic reason. https://t.co/3dVwgMP9QH

— it's you boi Lauz (@CrimsonSloth) August 15, 2018
Picking up the family cat as a teen knowing he was fussy and didn't want to be held and turning him over while putting my face into his lovely tummy. #facestitches https://t.co/zQULYqf3eH

— widdershinswoman 🐿🦊🍁🍂 (@janabrownbear) August 15, 2018
Ha, must not laugh at "lovely tummy".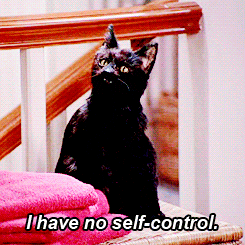 I broke my big toe while doing pullups, that's my personal brand https://t.co/j9BbLQfzg7

— Smol Chris (@ChrisToeFeddur) August 16, 2018
And then, of course, for some there is just too much choice.
I've been writing and re-writing dumb ways I've injured myself for like six minutes, I just can't decide what was the stupidest…does that count as my personal brand? https://t.co/frlB3REsHU

— Hank Green (@hankgreen) August 16, 2018
1. The @TalladegaSuperS pit-wall incident
2. Tripped while using weed-eater, lashed leg six times
3. Severe abrasion to hand while using steel-wire-brush drill bit
4. Burnt eyebrows while using compressed air to dust off gas fireplace with pilot light still lit https://t.co/47tle1qvK5

— nascarcasm (@nascarcasm) August 16, 2018
—stepped on moving treadmill, faceplanted, 8 stitches
—boiling water 4 ramen, tripped on powercord, caught hotpot midair, 3rd degree burn
—fainted, fell off speedboat
—stuck finger in lamp, electrocuted
—fell off refrigerator, 5 stitches
—tripped, hit bedframe, 6 stitches https://t.co/y1J99XKhR4

— Bobo Berens (@robertberens) August 15, 2018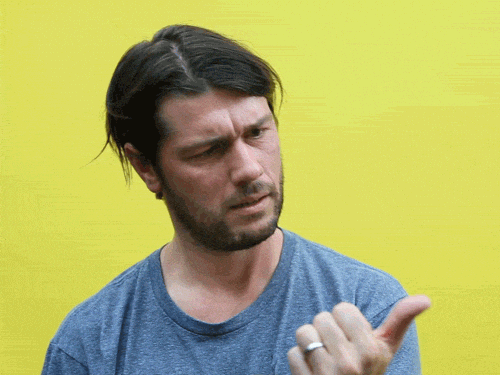 The person who started the whole thing off was happy with the responses to her post.
I applaud the number of submissions which involve an urgent and indefatigable urge to snack

— Eleanor Penny (@eleanorkpenny) August 15, 2018
According to one of the solutions to Fermi's Paradox, we haven't made contact with extra terrestrial life because intelligent life has the tendency to destroy itself. Thanks to you lot I find that solution increasingly convincing.

— Eleanor Penny (@eleanorkpenny) August 15, 2018
Even if some descriptions left people wanting to find out more.
Dressed in a novelty sumo suit playing basketball with a hoop made for toddlers. Sounds about right. https://t.co/5T0EpWImQB

— Meg Turney (@megturney) August 16, 2018
Got a concussion at basketball practice because I tried to pull my tearaway pants off in one motion. https://t.co/XXLk7n5PZP

— Sean O'Connor (@seanoconnz) August 15, 2018
I once fell out of a mesquite tree while chasing a turkey so

Accurate https://t.co/t5arB3oOLV

— Jules of the Chickens (@SQLPi) August 15, 2018
Yeah I think I'm gonna go with the time I made chocolate explode. I wanted chocolate but more chocolatey, and there was a lot of heat, a loud noise, and I spent the next three hours cleaning everything.
This wasn't the only time I've had issues with combustible chocolate. https://t.co/vbek2WgvBy

— Zero Tachikoma (@MachineLordZero) August 16, 2018
What? How?
Press Association
!function(d,s,id){var js,fjs=d.getElementsByTagName(s)[0],p=/^http:/.test(d.location)?'http':'https';if(!d.getElementById(id)){js=d.createElement(s);js.id=id;js.src=p+'://platform.twitter.com/widgets.js';fjs.parentNode.insertBefore(js,fjs);}}(document, 'script', 'twitter-wjs');
(function() {
var zergnet = document.createElement('script');
zergnet.type = 'text/javascript'; zergnet.async = true;
zergnet.src = (document.location.protocol == "https:" ? "https:" : "http:") + '//www.zergnet.com/zerg.js?id=46430';
var znscr = document.getElementsByTagName('script')[0];
znscr.parentNode.insertBefore(zergnet, znscr);
})();